COMPANY PICNIC

EXPERTS


Welcome To Company Picnic Experts!

WE ARE ALL INCLUSIVE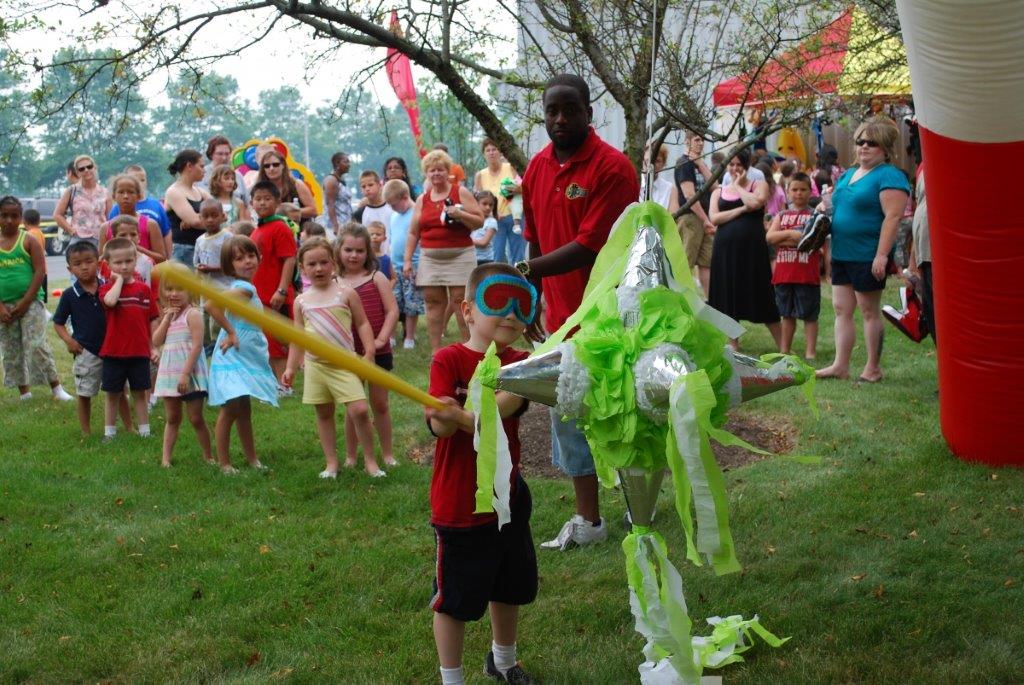 When your employees think about your company, what kind of memories will they have? 
The best memories often come from the time we spend with our co-workers—people who can become like family. Company picnics are a huge source of those memories, as it is the best chance to really get to know your co-workers in a fun setting. 
Make those company picnics the best they can be, and your employees will remember you fondly for providing them a special time with their families and co-workers. 
That's where we can help. 
At Company Picnic Experts, we built our reputation on over 25 years of providing:
Turnkey company picnics with top to bottom service.

Attention to all of the details, small and large.

Entertainment that will work with your budget.
What does this mean for your company? Memories to last a lifetime for everyone.
Take a look and explore the possibilities.
The WOW factor!
Whether it's teambuilding or family fun, you can trust that we've seen and done it all.
How about a classic carnival atmosphere with FREE giveaway prizes, so everyone can feel like a winner?  It's just one of our specialties. Your guests and their families will be talking about it for a long time.
Imagine your event with some of these amazing possibilities:
CARNIVAL GAMES WITH FREE PLUSH PRIZES
ROCKWALLS
BUMPER CARS
LIVE ENTERTAINMENT
FACE PAINTING
PICNIC GAMES
INFLATABLES
AND SO MUCH MORE!
Every detail… we got this!
Companies don't stay in business for 25 years unless they do things right.
You have a lot of work on your plate already. Let us take care of all the details for your event. We want everyone to have fun, including you!
Our staff of happy, helpful, and experienced professionals will ensure that your picnic is perfect in every way.
We want to be the least of your worries on event day, and we will do everything in our power to ensure everything runs smoothly.
Let us provide the memories!
Your company picnic is more than just a gathering. It is a special time to reward your team's hard work and dedication.
Relax, have some food, let loose, and let us take care of the fun!  Contact us today.
PICNIC CATERING COOKED FRESH ON-SITE
 We are Mobile. We are one of the few Company Picnic Caterers that cooks all picnic foods fresh on-site
WE OFFER ALL THE CLASSICS
All beef Coney Island style Hotdogs,
Big Beefy Black Angus Hamburgers & Cheeseburgers,
Smoked Beef Brisket
Garden Burgers & Pizza
Delicious Turkey Burgers
Barbecued chicken
Chicken fingers
Assorted Freshly Baked Rolls
Assorted salads
Assorted desserts
Assorted soft drinks and water


This is just to name a few.

We can customize your company picnic menu to your liking.
COMPANY PICNIC EXPERTS
PICNIC TYPES
If you are planning a Company Picnic, Church Picnic or Corporate Anniversary you are in the right place.
Company Picnic Experts is a full-service company specializing in complete catering, entertainment and activities for your company picnic. We have everything you need to plan an event, you can be proud of and afford! We offer a complete selection of menu ideas and a great collection of picnic games and activities. . Our professional project manager will prepare the best company picnic you can experience. The Company Picnic Experts built our memorable, safe and successful turnkey events by delivering top-notch company picnics.
ABOUT THE COMPANY PICNIC EXPERTS
   Our first corporate picnic was in the fall 2006. Since then, we have provided fun and food to literally hundreds of company picnics. We love providing the fun and we truly enjoy interacting with your guests. Even though we have provided fun and food for hundreds of picnics, we are well aware that you want your picnic to be unique and special. You and your guests will not be disappointed! We strive to make your day. Special. We are grateful that you will entrust us to provide the best service at the best price. So let's get your picnic started.